DAYGLOW MUSIC MERCHANDISE - SHOW YOUR SUPPORT!
At this time, if you would like to order any of the following items, please drop us an email at: dayglowmusic@gmail.com
Please provide the following:
Full Name
Mailing Address
Item Name/Quantity/Size (if applicable)
Daytime phone number
You will be contacted and provided with a total, any shipping fees and options for payment.
Coming soon...an easy way to order your favorite DayGLOW Music logo merchandise.
THANK YOU FOR YOUR SUPPORT!!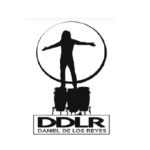 ----------------------------------------------------------------------------------
BLING BAG - $50 ($70 Value)
INCLUDES: 2 T-shirts, 1 Drumstick set & 2 Bag Tags with Daniel de los Reyes Autographed Post Card
Please specify T-shirt sizes