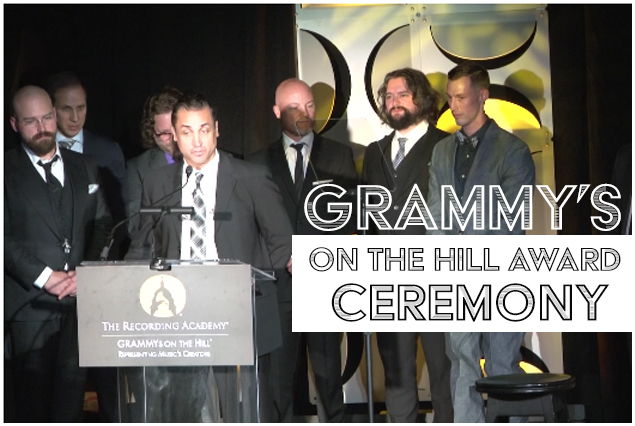 Last night my fellow members of Zac Brown Band and I were honored byThe Recording Academy's 2016 GRAMMYs on the Hill Awards with the Artist's Coalition Award for musical achievement and our commitment to philanthropic causes. I was caught by surprise (as you can tell by my emotional acceptance), but found myself humbled by the opportunity to share a few words with the Academy and guests.
A third-generation musician in the de los Reyes family, I have decades of experience in instrumentation and musicianship, including a long-standing commitment to music education. My father and mentor, Walfredo de los Reyes, demonstrated early on that the knowledge we acquire is meant to be shared. This is an otherwise simple lesson that I have taken to heart in building DayGlow Music.
My original concept of a percussion education center has since been expanded upon, not only to share my knowledge of the craft, but in reinforcing music as a portal to social integration and cross-cultural tolerance and understanding.
Music works as an incredible catalyst to help open minds, hearts, and spirit in order to break-down barriers and defy boundaries. In receiving this incredible award, I am humbled to be honored in such a prestigious manner for simply doing what comes natural…for just doing the right thing in sharing my blessings with my community.
But, I realize that something greater is happening, for this tells me that people are paying attention and this is another affirmation that we are on the right path; we are doing what we are meant to do. From Zac's tremendous vision for Camp Southern Ground to our complimentary programming at DayGLOW Music and beyond…the future is bright!!!
Thank you to The Recording Academy and all who support us in our mission.